Harris County and surrounding counties may change policies, locations, dates and times at any time. HCCLA is working hard to keep up with the changes to bring you the most current, relevant and accurate information as possible. Stay safe!
---
Harris County – Court Directory COVID-19 Court Status
---
COURTHOUSE STATUS
ALL COURTHOUSES RE-OPEN MONDAY, 2/22
---
FEDERAL
HARRIS COUNTY
Harris County Judge Lina Hidalgo: Declaration of Disaster (Feb 2021)
District Courts: Harris County Judge Hidalgo has reopened Courthouses beginning Monday, February 22, 2021. Many of our courts are operating virtually (via Zoom).  You should check with the court if you are currently scheduled for a virtual appearance.

If parties are unable to participate remotely for health and safety reasons, they should contact their Court to reschedule. Please check our website frequently for updates. The list of courts and their contact information can be found here: http://www.justex.net/Courts/Courts.aspx

County Courts: UPDATE: The County Criminal Courts at Law will be OPEN for docketed cases on Monday (2/22) and Tuesday (2/23). Anyone unable to appear due to the impact of the winter storm should contact their assigned court directly. (see court directory)
District Clerk: Due to the COVID-19 pandemic, the Harris County District Clerk's Office is closed to the public. In person service is only available with a prior appointment and walk-ins are not permitted. CLICK HERE to obtain contact information for all our sections. Thank you for your cooperation.
State Office of Administrative Hearings (SOAH) – Due to ongoing water-related issues, SOAH's Austin and Fort Worth offices are closed to the public today, February 22, 2021. However, SOAH will convene all hearings as scheduled. If you have ongoing power or water-related issues that prevent you from joining a hearing, please contact SOAH's docketing office.
SURROUNDING COUNTIES
For anyone who does not have a warm place to stay, please go to the
George R. Brown Convention Center downtown.  Pets are allowed.
For transportation call 713-221-6000
Please stay off of the roads and stay safe.  Information is available at:
https://www.readyharris.org/Incidents/Winter-Weather-Resources
https://houstonemergency.org/
Houston Transtar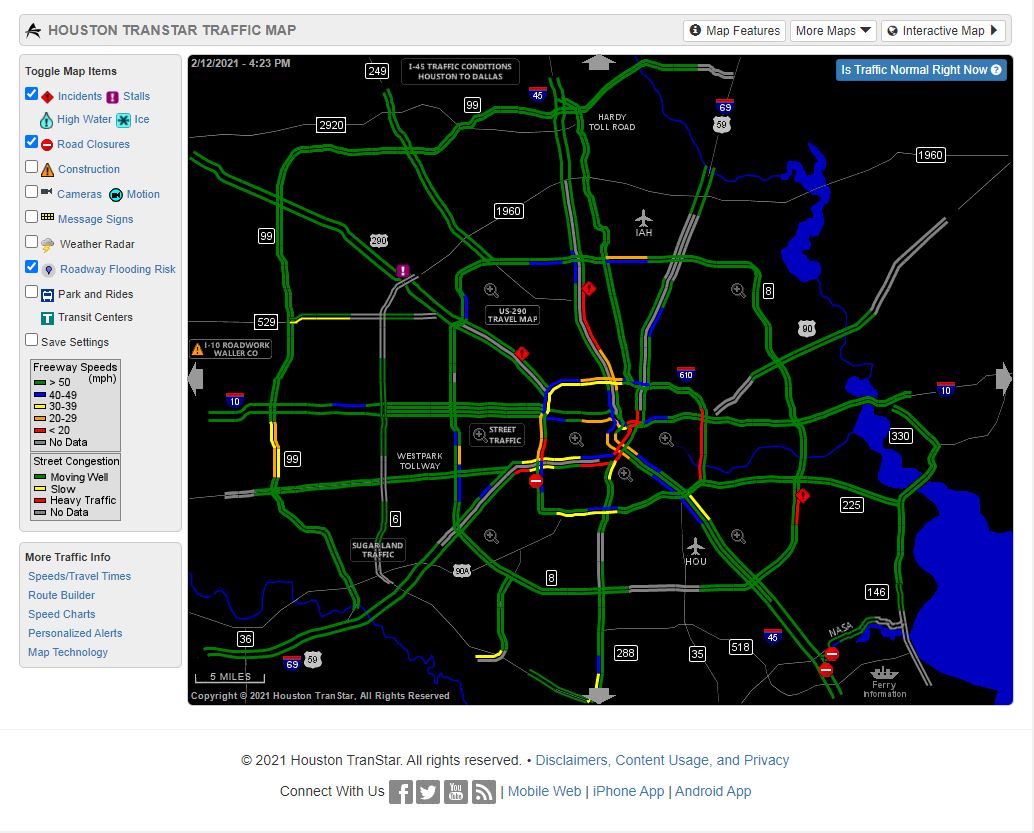 CenterPoint Energy

---
We will keep you posted along the way with more updates. Stay safe!