Harris County and surrounding counties may change policies, locations, dates and times at any time. HCCLA is working hard to keep up with the changes to bring you the most current, relevant and accurate information as possible. Stay safe!
Harris County – Court Directory COVID-19 Court StatusCourt Policies
Harris County COVID-19 Threat Level: RED (SEVERE)
---
SCHOOL CLOSURES:
---
COURTHOUSE STATUS:
Please check individual courts for updated docket information. Stay safe!
HARRIS COUNTY
Juvenile Courts

Inclement Weather Policy:  If the County Judge of Harris County announces that County buildings will be closed, the Juvenile District Courts will remain closed until the County Judge announces the reopening of the buildings. If Houston Independent School District cancels classes, then all hearing and trials in the Juvenile District Courts will be cancelled on the days classes are cancelled.

District Clerk:

Due to Harris County being at the Red level in the COVID-19 threat classification, the District Clerk's Office is closed to the public.  Our staff is serving customers over the phone and via email.
---
SURROUNDING COUNTIES
---
FEDERAL
---
Houston Transtar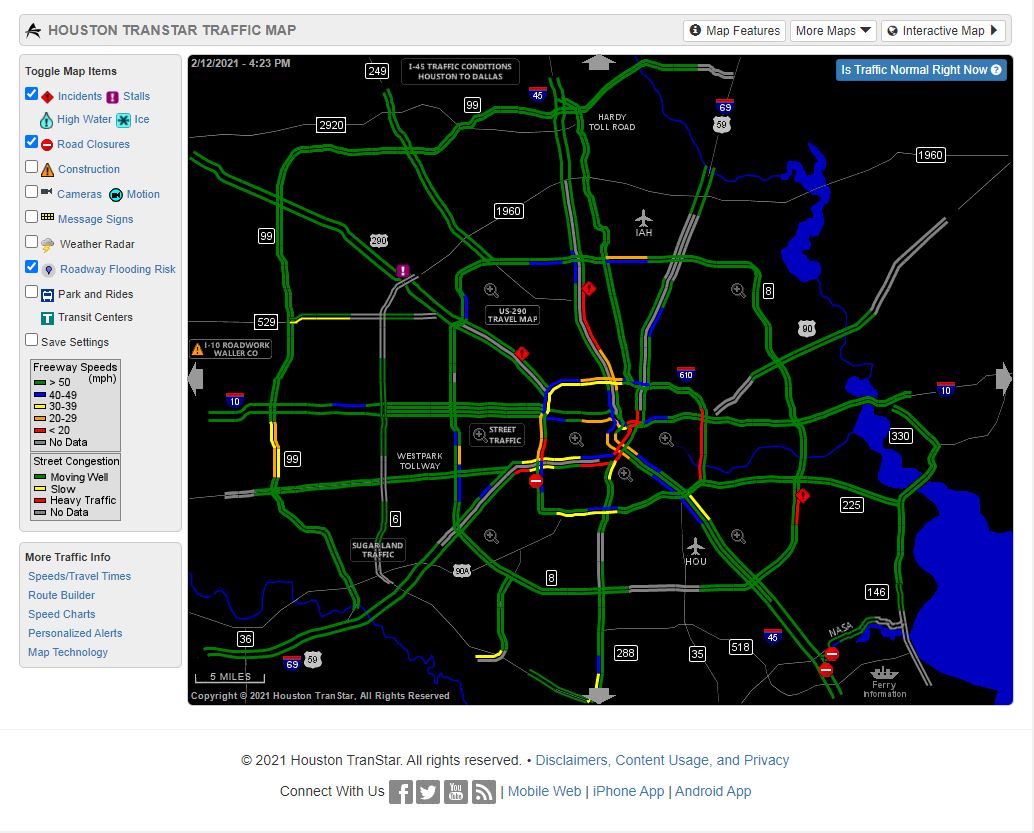 Please stay off of the roads and stay safe!
---
CenterPoint Energy
---
We will keep you posted along the way with more updates. Stay safe!